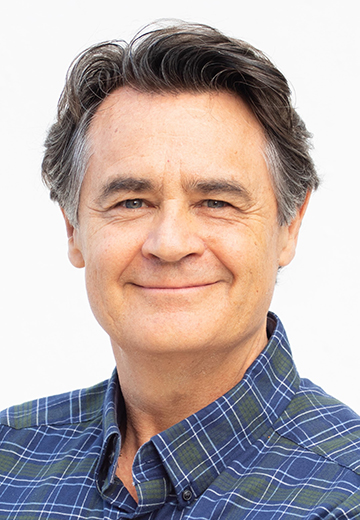 First of all, I am quite proud to have been with my wife for over 25 years. Theories and books are one thing, but living in the real world involves sticking with the one you love for a long time and learning the best ways to work it out.
I started out as an elementary school teacher, which as many of you probably know, gives a person lots of on the job mediation skills. I have done other work including casting TV commercials and a print/web design business. I lived in Los Angeles for 27 years, Nashville for 10 years and many areas of the South as a child and finally now happily in Sarasota. I began to notice that conflict was evident in all jobs and places, so many years ago I decided to return to school and get a Master's Degree in Conflict Management from Lipscomb University. Through working with the Nashville Conflict Resolution Center and Sumner Mediation Services Victim Offender Reconciliation Programs, I mediated many couples who had gotten so far off track that they either get physical with each other or end up yelling to the point that the police are called. Judges would often send these couples to mediation to work out a plan that will keep them out of the courts. The mediation was the first time in years most of these couples had a chance to hear each other and work together to come up with a way to get their relationship back on track.
Having lived in many different places, which include living in very small towns in Arkansas to the big cities like Los Angeles and Nashville and now Sarasota, I believe that I have a unique understanding of people from all walks of life. I am completely comfortable with people from all over.
I am not an attorney. Many attorneys do mediation, but often they have come from an advocacy background. My training is to remain neutral and work toward the best outcome between the parties. I specialize in navigating the human factors of conflict more than the technical or legal areas. I now work to see what each person's interest beneath their position is. Conflict can be managed and even a learning opportunity.
EDUCATION
Master of Arts, Conflict Management
Lipscomb University
Nashville, Tennessee
Graduated with Honors
Alpha Chi National Honor Society
Professional Certificate in Conflict Management
Institute for Conflict Management
Nashville, Tennessee
Verified Certificate in Moralities of Everyday Life
Yale University
New Haven, CT
Through Coursera.com
Bachelor of Arts, Journalism
Oklahoma University
Norman, Oklahoma
Continuing Courses in Childhood Development
Santa Monica College
Santa Monica, California
CERTIFICATIONS
Tennessee Supreme Court Approved Rule 31 Family & Civil
2007 - 2014
Institute for Conflict Management Rule 31 Family Training
Henning Mediation Rule 31 Civil Training
Nashville Conflict Resolution Center
Rule 31 Specially Trained in Domestic Violence
Sumner Mediation Services
MEDIATION INTERNSHIPS
Papa & Roberts, PLLC
Divorce, Child Custody Law
Supervised by Benjamin Papa
Brentwood, TN
Interned: 2009
Waddey & Patterson, PC
Intellectual Property Law
Supervised by Jack Waddey
(Now with Waller Law)
Nashville, TN
Interned: 2008
PROFESSIONAL ASSOCIATIONS AND AFFILIATIONS
Arts & Business Council of Greater Nashville
Volunteer Lawyers and Professionals for the Arts
Board Member (2013 - 2015), Nashville Conflict Resolution Center
FACILITATION WORK
America Speaks
I was one of over 4,000 facilitators, who were a part of AmericaSpeaks' national and international network of professional and dedicated volunteers who served at 21st Century Town Meetings® to facilitate dialogue between opposing points of view toward consensus building on issues of national significance.